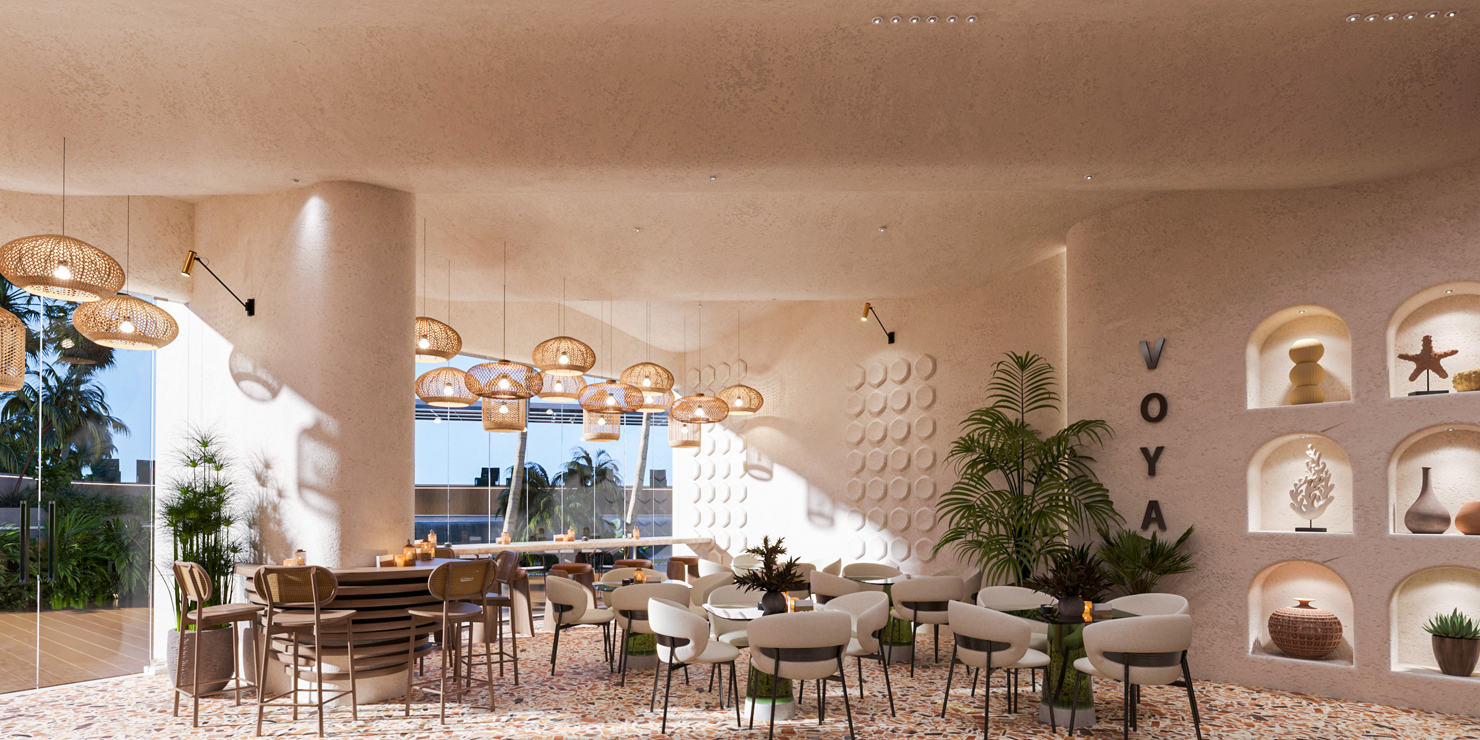 VOYA TOWER – LUSAIL WATERFRONT
Mazaya Real Estate Development Company, in partnership with Al-Namaa Real Estate Development Company, has announced the launch of the Voya Tower project on the waterfront. The residential tower stands out with its modern design and stunning views of the Lusail waterfront and its diverse facilities.
Voya Tower provides easy access to all tourist, recreational, and service facilities in the city, and it is entirely distinguished from other buildings in the area with its exceptional exterior design. Its interior design includes numerous shared spaces, gardens, and private balconies that provide the building with magnificent views of the Lusail waterfront.
The VOYA residential tower project includes 119 residential units, ranging from apartments and chalets, offered for sale. The residential units are distinguished by their modern and practical design, and they vary from one-bedroom units to four-bedroom units. Some of them also have balconies with a wonderful view of Lusail waterfront. The tower provides comprehensive amenities such as outdoor activities, swimming pools, gym and health club, as well as direct access to the beach for recreation and marine sports. The project is scheduled to be completed in 2026.
For more details, please click the link: VOYA.pdf